Brandon McManus doesn't want to see Emmanuel Sanders or Phillip Lindsay excessively celebrating after a touchdown this year.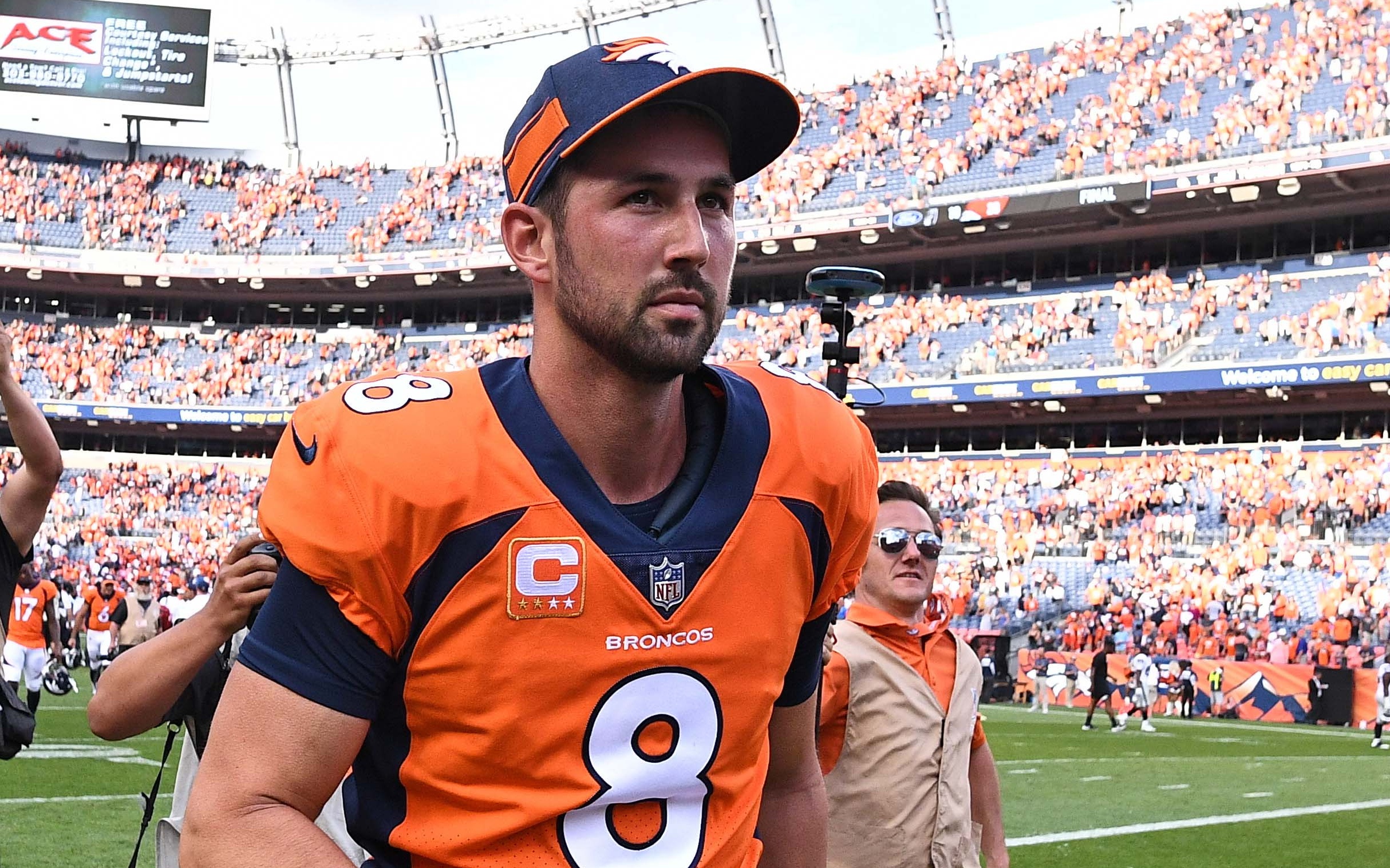 That's because, as part of the new rules passed by the NFL on Tuesday, a tweak could penalize the offensive team for an unsportsmanlike call following a score.
The fifth new rule from the Competition Committee — which John Elway serves on — says, "Allows teams to elect to enforce on the succeeding try or on the succeeding free kick an opponent's personal or unsportsmanlike conduct foul committed during a touchdown."
What this means is, if Sanders, say, scores a touchdown and goes wild, getting called for an unsportsmanlike penalty, the extra point could feasibly be moved back 15 extra yards. McManus isn't looking forward to that:

Phillip Lindsay reacted by laughing:

Lindsay is an electric player, but he's yet to be called for any unsportsmanlike or personal fouls after scoring in his one-year career (he was tossed for throwing a punch). However, Sanders is the true old-school showman of a player who delights the crowd with bows, the wind-up and pitch of the football and even summersault front-flips into the end zone.
This new rule makes a lot of sense because, before, a personal foul or unsportsmanlike penalty meant moving the kickoff back 15 yards, which rarely affected the game. But, moving back the extra point — or two-point conversion — 15 extra yards, making it a 48-yard extra point try or a 17-yard two-point conversion certainly makes things more difficult for the team who just scored.
The new after touchdown rule is important, but maybe the most important of all the changes is the ability for teams to review offensive and defensive pass interference calls, including non-calls.
This was a response to the debacle in the Saints – Rams NFC Championship Game which sent the Rams to the Super Bowl and likely should have meant the Saints attending the NFL's biggest game instead.
One other major rule change circles around blocks and whether or not players are looking. Blindside blocks — usually occurring on punts, and sometimes on pass interference calls — are no longer allowed.